Bringing a new furry companion into your life can be an exciting and rewarding experience. However, ensuring that your dog receives proper training is essential for their well-being and the harmony of your household. Hiring a professional dog trainer can make a significant difference in your dog's behavior and obedience.
But how do you choose the right dog trainer? In this blog post, we will provide you with valuable insights and practical tips to help you make an informed decision when selecting a dog trainer.
Understand Different Training Methods
Before choosing a dog trainer, familiarize yourself with the various training methods available. This plays a critical role in your decision. Determine whether the dog trainer utilizes positive reinforcement, fear-based techniques, or a balanced approach. Ensure that you are comfortable with the methods they employ. Remember, training methods should aim at enhancing the dog's confidence and not instilling fear.
Seek Recommendations and Research
Ask friends, family, and local veterinarians for recommendations on reputable dog trainers. Personal referrals can be invaluable in finding a trainer with a proven track record of success. Additionally, conduct online research to read reviews, check their website, and assess their credentials. Look for trainers who are certified or have completed reputable training programs.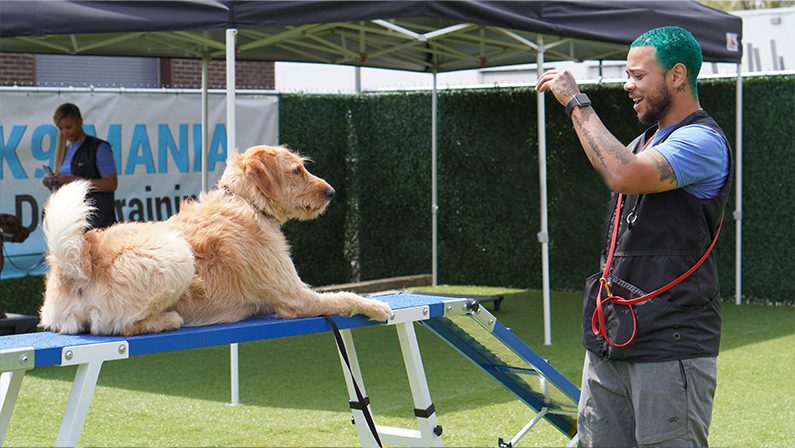 Observe a Training Session
To assess a dog trainer's abilities firsthand, ask if you can observe a training session. Seeing the trainer in action will help you gauge their expertise, teaching style, and how they interact with dogs and their owners. Pay attention to the trainer's patience, ability to communicate effectively, and their general demeanor.
Inquire about Experience and Specializations
When choosing a dog trainer, consider their experience and areas of specialization. Some trainers focus on specific behavior issues, such as aggression or separation anxiety, while others offer general obedience training. Assess your dog's unique needs and choose a trainer who has expertise in addressing those particular challenges. An experienced trainer will have a deeper understanding of dog behavior and the skills necessary to guide your dog effectively.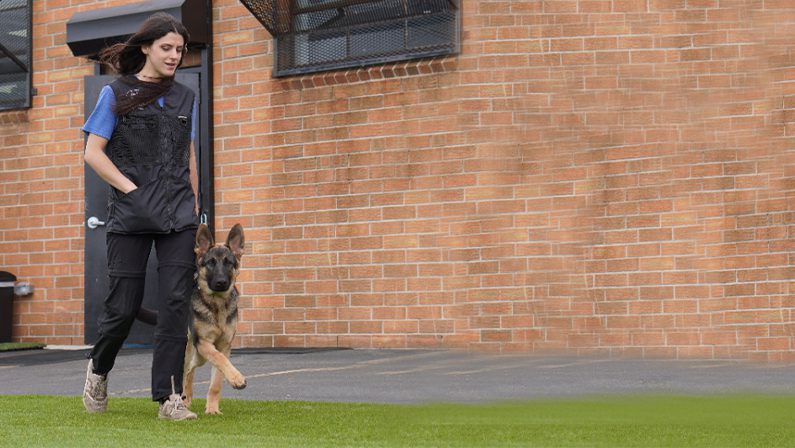 Evaluate the Training Environment
Consider the training environment offered by the dog trainer. A well-equipped and safe training facility can greatly enhance the learning experience for both you and your dog. If the trainer offers in-home sessions, inquire about their familiarity with your neighborhood and whether they can simulate real-life situations during training.
Assess Professionalism and Communication
Professionalism and effective communication are vital qualities in a dog trainer. They should be organized, punctual, and responsive to your inquiries. A competent dog trainer will be able to explain concepts clearly, provide regular progress updates, and offer guidance on how to reinforce training at home. Building a positive and respectful working relationship with your trainer will contribute to the overall success of your dog's training.
Choose the Right Dog Trainer Today!
Choosing the right dog trainer requires time, effort, and patience. By understanding different training methods, seeking recommendations, observing training sessions, and assessing experience, specialization, and training philosophy, you can make an informed decision.
With the right dog trainer, you'll be setting your furry friend up for a lifetime of happiness and good behavior.
If you're looking for experienced professionals to help you along the way, consider K9 Mania Dog Training. They come with a pedigree of proven results, a broad range of programs, and a reputation for compassionate care. K9 Mania Dog Training puts your furry friend first, dedicated to improving your dog's behavior while enhancing the bond between you and your dog.