Dog Boarding Camp
Long Island
Your Dog's Home Away From Home!
Bring your dog to one of Long Island's Best Dog Boarding
Camp in Deer Park, NY
We have everything your dog would need for a stress-free vacation—and more!
Discover our Dog Boarding Camp! A welcoming haven for dogs of all ages, sizes, breeds, and temperaments. When you entrust us with your dog's care, you can finally relax and enjoy your time away, knowing they're in the best hands.
At our Dog Boarding Camp, cleanliness and safety are our top priorities. We maintain a meticulously clean environment, complete with both indoor and outdoor play areas, as well as bath and blow dry, providing your dog with a comfortable and enjoyable stay.
At Our Dog Boarding Camp in Long Island, we treat your dogs as if they were our own. Experience the difference in dog boarding, where your pet's happiness and comfort are our top priorities. Book your dog's stay with us today and enjoy peace of mind while you're away.
Dog Boarding Camp in Deer Park, New York
At K9 Mania Dog Training, we keep your dog's needs at the center of our services and provide safe, quality care for your dog at affordable rates.
Whether you just need a safe place for your dog to stay in for a couple of hours or if you're planning on going on a long holiday, we have affordable overnight and vacation options that are perfect for you.
Our camp has been designed with comfort and safety in mind, and our staff have extensive, professional experience in handling and caring for dogs of all breeds, sizes, and behavioral quirks. 
Why Dog Owners Love Our Dog Boarding Camp?
One of the best benefits of boarding your dog at K9 Mania Dog Training is that we board dogs of all backgrounds. No matter how big your dog is, what your dog's breed is, or whether they need extra care and attention, our team is more than capable of looking after them. Rest easy and know that your dog is in good hands when under our care!
No dog is too difficult to handle
Because we have professional dog trainers in the facility, we know how to handle dogs no matter their size, breed, or temperament may it be. No other boarding camp does it the way we do. Every dog we work with receives the best quality of care possible, making us one of the safest dog boarding camps in New York.
Let your dog be happy—without teaching them bad behavior
Most boarding facilities and doggy daycares can be overstimulating for dogs. While they get to run around, play all day, and generally just do what they want, that can be overwhelming for dogs. Especially when they're constantly around other dogs.

At K9 Mania Dog Training Camp, we keep a close eye on every dog. With a structured day, we make sure that your dog gets a healthy dose of exercise, entertainment, and time to settle down.

We'll give your dog special, individual attention and keep their socialization to activities that reinforce good dog behavior.
Keep your dog active, even when you're busy
Don't always have the time or energy to walk and play with your dog? Our boarding options are great for keeping your dog active. We'll make sure your dog gets proper exercise while you're away.



Customize your dog's stay
Don't want your dog to get too sad or lonely while you're away? With K9 Mania, you don't just get your dog a place to sleep at.

With our boarding camp services, you get to choose what your dog's stay with us would look like.

Apart from the basic inclusions of our structured playtime and private play, you can also have the option to choose enrichment activities for your dog's entertainment and soft skills that can help improve their behavior with our extra training sessions and other add-on activities!.


Can't leave your dog alone at home?
Check them in with the BEST Dog Boarding Camp in Deer Park, New York
Do you need to be out of the house but can't bring your dog? Do you need a safe and comfortable place for your dog to stay in for a few hours, a few days, or while you're on vacation?

Under our Dog Boarding Camp, we're dedicated to providing our furry friends with the most attentive care possible in a safe, well-maintained environment—no matter what kind of dog you have!

Whatever your dog needs for a comfortable, stress-free stay, we can provide.
Dog Boarding Rates at K9 Mania Dog Training
Find affordable Dog Boarding options at our K9 Mania Dog Training Facility in Deer Park, NY

Whether you just need a place to drop your dog off for the weekend or if you're planning on going on a holiday, we have flexible boarding services that cover your dog's needs while you're away!
Our Dog Boarding Camp Services Puts Your Needs First
We can handle any dog, under any situation. We understand that your dog is part of your family, which is why we provide the highest level of care and service. Our goal is to make your time away from your dog easier by creating a stress-free environment for your dog. We also have flexible options for boarding so both you and your dog can have a nice time while your dog stays with us!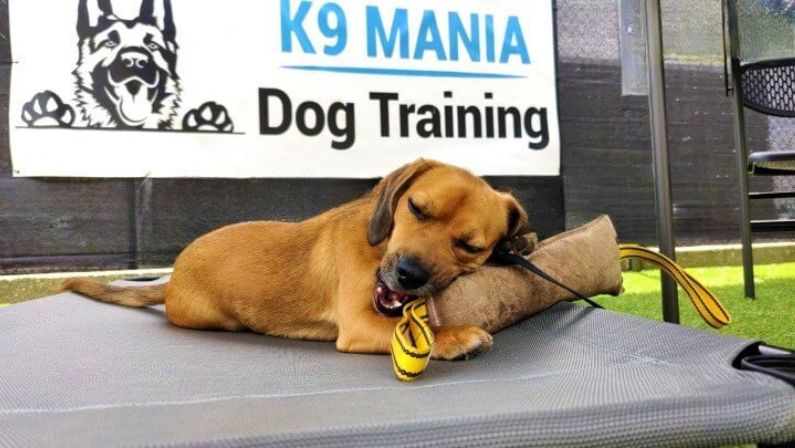 Find a safe & comfortable environment for your dog to stay at
Our dog boarding facility in Deer Park, New York has plenty of space for both indoor and outdoor activities for your dog to enjoy

Our facilities are clean and well-maintained. During your dog's stay, they'll be handled by our highly-trained staff.

Our kennel technicians have practical, hands-on experience with handling dogs of all breeds and backgrounds and work closely with our dog trainers, which has taught them how to read and manage dog behavior to keep everyone safe and happy during their stay with us.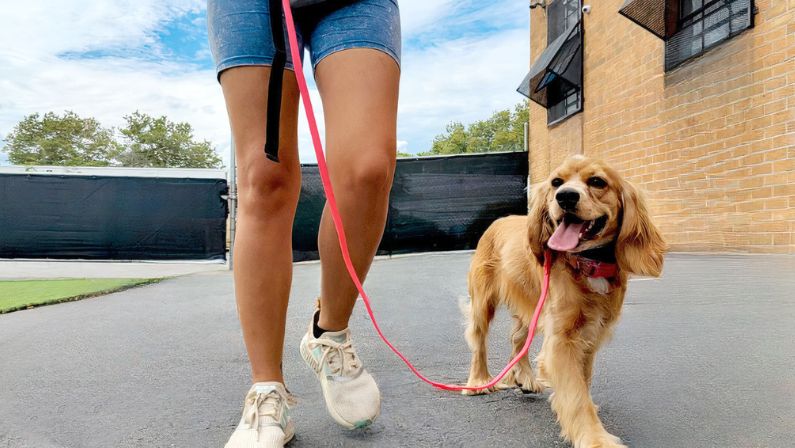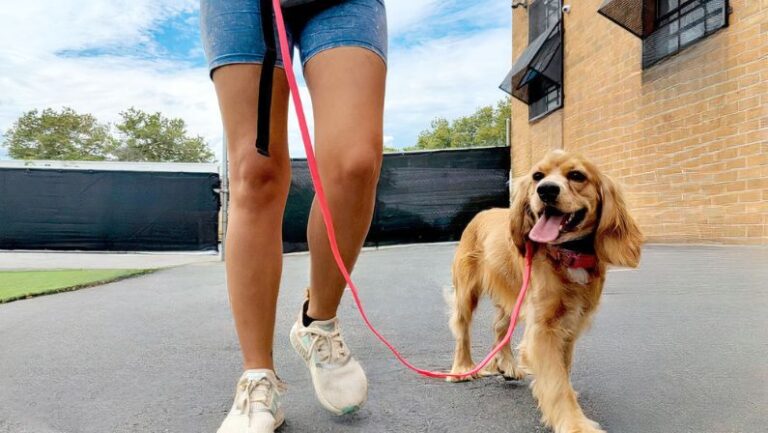 Keep your dog active & entertained
On top of providing the best care possible for your dog during their stay, we offer add-on activities to help keep your dog active and engaged.

Ranging from private play sessions to enrichment activities to treadmill sessions, your dog will have plenty to keep them entertained during their time with us!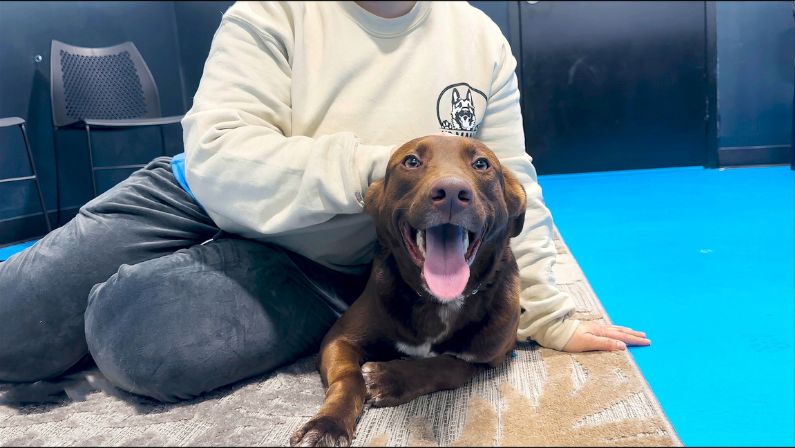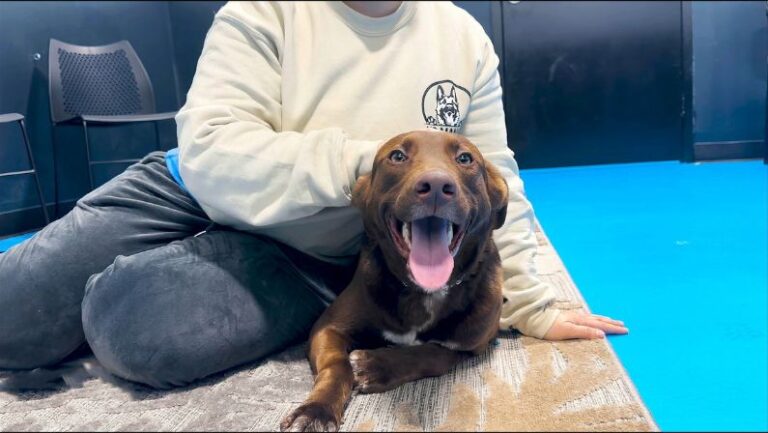 Keep your dog happy & well-cared for
Dog Boarding Camp services can be a great way to help your dog stay socialized and healthy. We can provide your dog with playmates and regular human interaction.

Our dog boarding camp services are a great way to help keep your dog properly socialized and healthy. By regularly providing them with playmates and getting them used to close human interaction, you also help lay the foundations for good manners—even while you're away.

With multiple sessions a day including exercise and playtime, our boarding program allows us to bridge the gap between the dogs and their owners.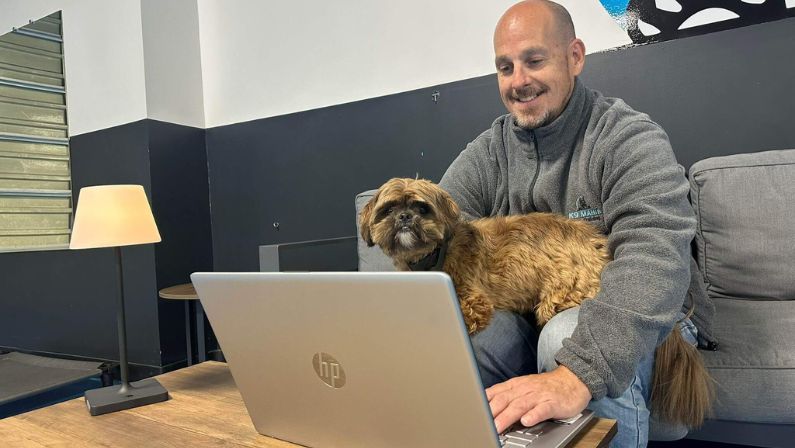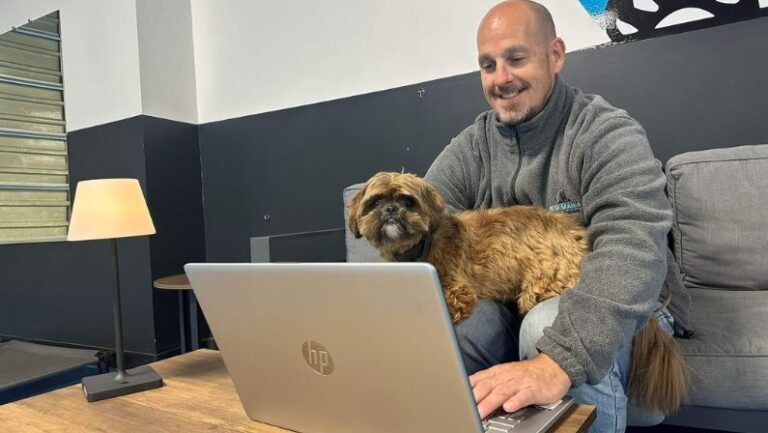 Enjoy flexible appointments that work for you
When last-minute changes happen, and you need a bit of extra support for your dog, we make sure that K9 Mania is there to help you.

We do our best to accommodate your needs, so when you schedule boarding for your dog on our website, you have the freedom to choose a time that works best for you.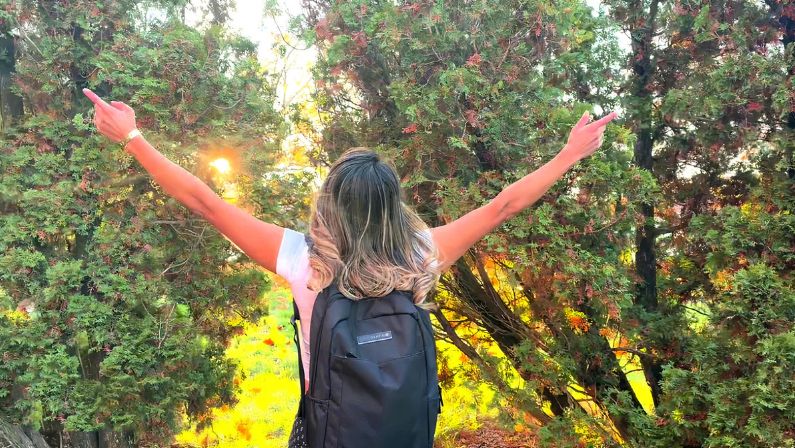 Experience a peaceful & stress-free time away from your dog
Leave your worries at the door when you board your dog with us! With our roots in dog training, our staff has plenty of hands-on experience in reading dogs' behaviors, administering their medication, and all around knowing how to keep dogs happy and healthy.

Whether it's looking after their health or simply keeping them active and engaged, our team of experienced dog trainers and kennel technicians are more than happy to give your dog the best experience possible.

Plus, we know you'll miss your dog, so we'll send you video updates to keep you in touch—no matter where you are!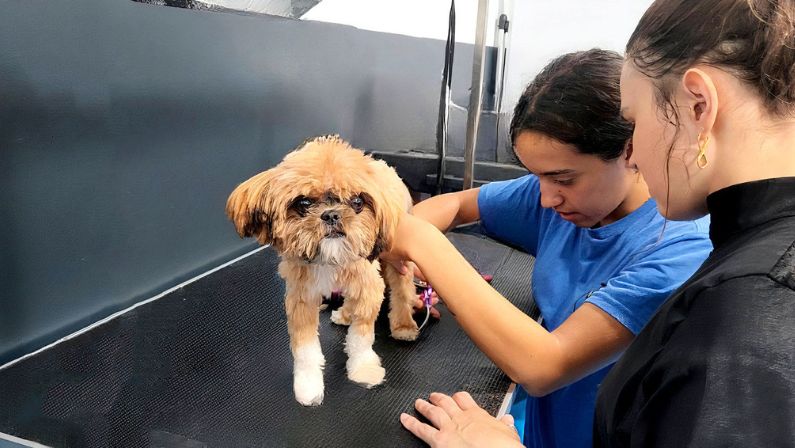 Come home to a clean dog with well-trimmed nails
Need a little help getting your dogs cleaned? Want your dog to always look like their best?

Aside from our bath and blow-dry inclusion in our boarding camp, we also offer affordable add-ons to keep your dogs cleaned with well-trimmed nails!



Why Choose K9 Mania Dog Training for Your Dog Boarding
At K9 Mania Dog Training, we understand how important it is to find a great place for your dog to stay while they're away from home. With our dog boarding program, you can rest easy knowing that your dog is in safe hands!
Dog Boarding Camp Frequently Asked Questions