K9 MANIA DOG TRAINING
KENNEL TECH
To aid us in our mission to provide exceptional and progressive dog training, we have a team of kennel technicians and auxiliary staff to help us deliver the highest quality of service to our clients.

Our facility staff is comprised of talented, patient, and encouraging kennel technicians that keep a keen eye on the overall health and well-being of the dogs under their care.

Our team facility staff will make sure that your dogs are happy, healthy, and well cared for during your time training with us!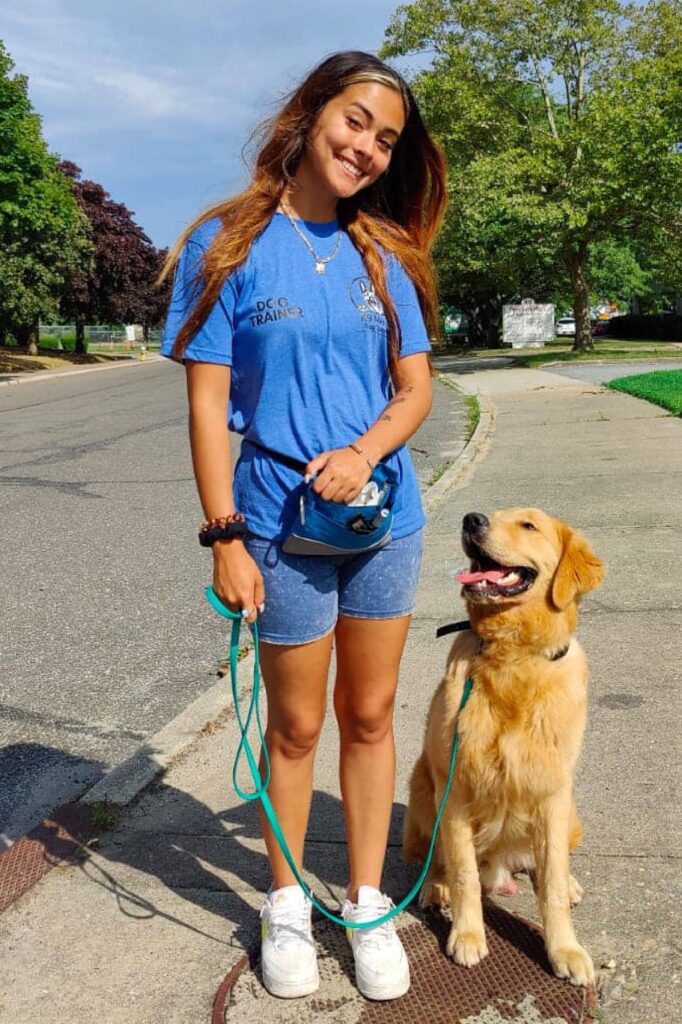 Olivia Pfeiffer has been working with dogs for a long time and has proven to be an incredible Kennel Tech for K9 Mania Dog Training. Her presence at our dog training facility in Deer Park, Long Island, has been amazingly helpful in keeping the dogs happy and healthy.
Olivia's ability to work with dogs stems from her passion for helping dogs. She puts 110% of her effort when interacting with dogs and caring for their well-being. She also pays close attention to effective dog training and handling techniques used in K9 Mania and regularly applies them to her day-to-day interactions with the dogs. She believes in the importance of consistency when dealing with dogs. By exercising love and discipline equally, dogs can find it easier to learn and stick to newly taught behaviors. One of the things she does as a kennel technician is to help the dogs relax by giving them time and space and exercising patience. By gradually building a relationship with them, she's able to earn their trust and make the dogs feel more at ease in their new environment. What Olivia loves the most about working with dogs is the satisfaction that comes from helping an untrained dog develop into a happy, confident, and well-mannered canine. It takes a lot of time and effort, and being able to take part in a dog's growth gives her a strong sense of fulfillment. Olivia has two dogs and likes wheaten terriers because of their loving and intelligent nature.
Aaliyah Battee is one of K9 Mania Dog Training's kennel technicians in our Deer Park, Long Island dog training facility, and has been working with dogs for 4 years.
Aaliyah has done everything from being a dog walker to a dog sitter. As a kennel technician, Aaliyah pays close attention to the health and well-being of all dogs under her care. She works with our expert dog trainers to keep them well-informed on any significant changes in the state and well-being of the dogs. She also keeps them clean, well-fed, and active, and even administers any medication they may need.
On top of ensuring that all the dogs that stay in our dog training facility are kept in tip-top shape, she likes to play with the dogs after their training session as a way to keep them engaged and happy. One thing Aaliyah regularly likes to do is to take the dogs out for a walk.
Aside from keeping them calm and relaxed, it helps keep the dogs active and makes them more receptive to learning new things during their training sessions.
Aaliyah loves all breeds of dogs equally, which makes working with them much easier. She has her own dog–Oreo, a Boston Terrier–and enjoys working with dogs with a high toy drive.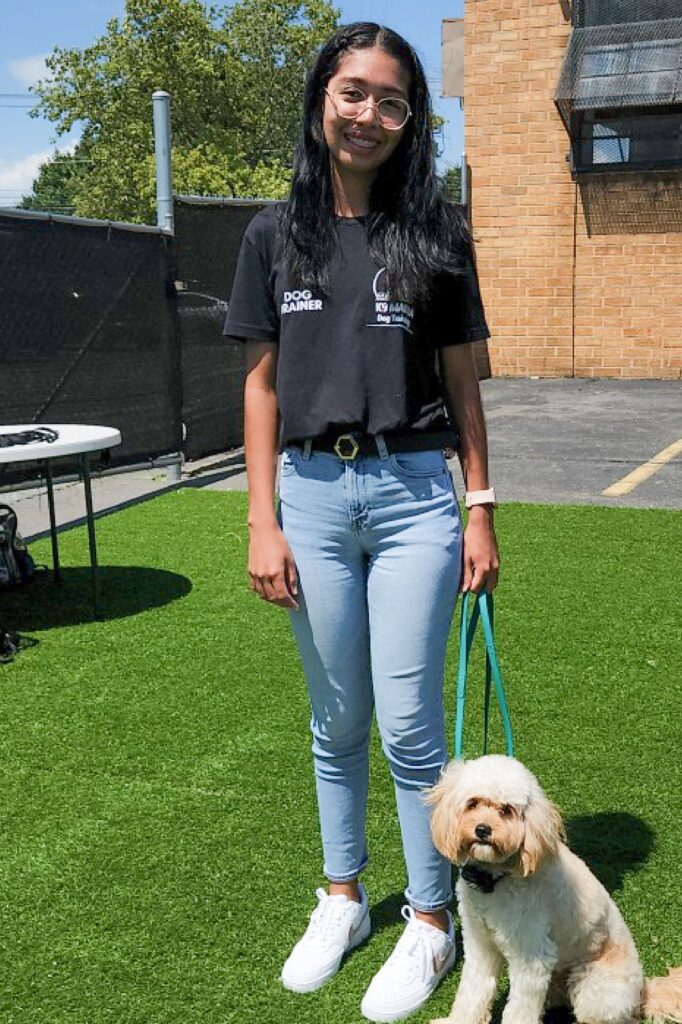 Laura Juliana Bernal is a Kennel Technician for K9 Mania Dog training and is incredibly passionate about working with dogs. She has learned a lot about dog behavior since starting with K9 Mania and seeing what effective dog training practices look like up close. 
As a kennel technician, Laura works hard to keep the dogs in K9 Mania well-cared for during their stay with us. She looks after their health by keeping a watchful eye over their eating, sleeping, and behavioral quirks and works closely with our dog trainers to keep help the dogs during their training sessions. What Laura really loves about working with dogs is the peace she feels when surrounded by them and the happiness she can feel from their owners when they come back to see how good and well-behaved their dogs were during training. She also really enjoys playing with the dogs and making sure they feel loved and motivated to learn new and unfamiliar things. One of the ways Laura likes to motivate the dogs under her care is by taking them out for walks. By playing with them and regularly keeping them active, she does her best to help boost their confidence and build a better relationship with them, helping reinforce good manners and healthy communication outside of training.